The IHIP initiative is mainly driven by operational challenges to improve how humanitarian actors engage with the private sector to deliver infrastructure projects. Its specific function is to build on existing private sector tools and adapt them to the humanitarian context and therefore allowing successful design and delivery of infrastructure. IHIP addresses this issue building on common references ( forms of contract for construction), which are already widely known and accepted by the private sector, the development and humanitarian actors.
The first achievement of IHIP is the release in November 2020 of the Harmonized particular conditions of contract for construction for the WASH (Water Sanitation and Hygiene) sector and its 18 improvements to derisk WASH projects: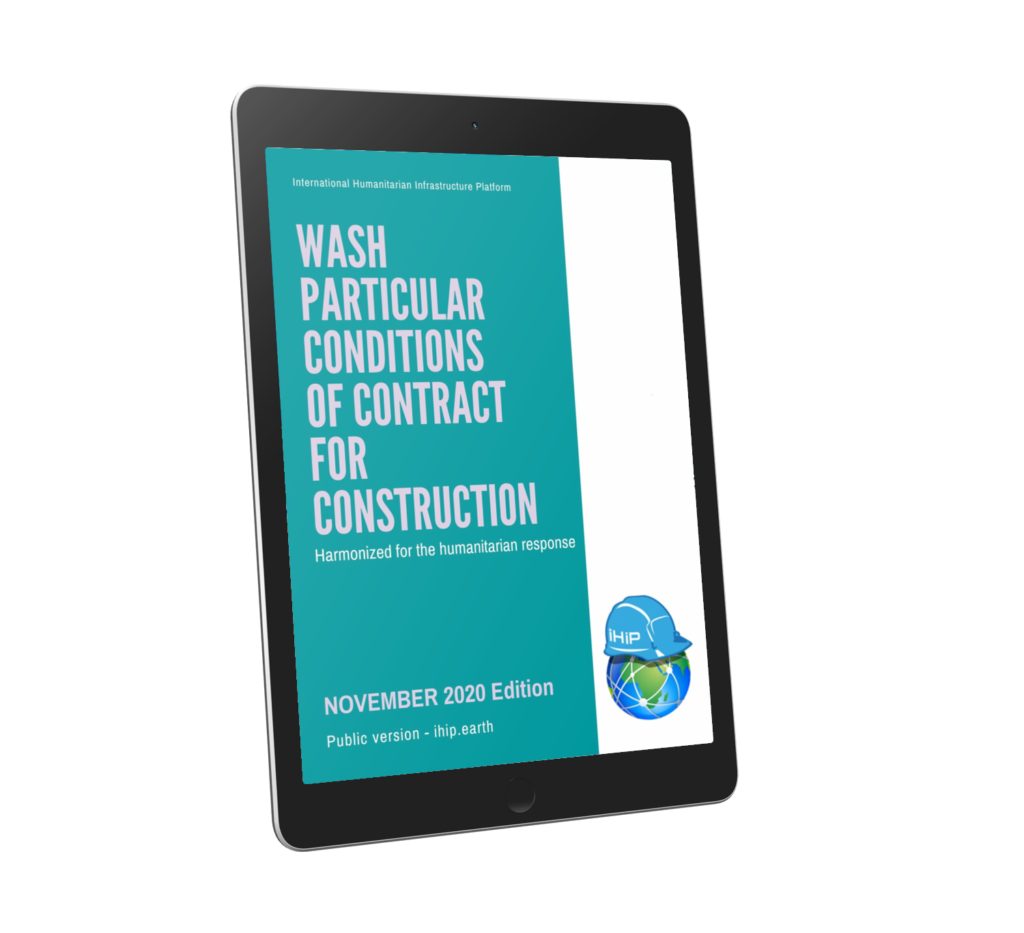 Latest activities: The IHIP Shelter Contract Committee is now consolidating feedback on Settlement Construction Works to produce harmonized particular conditions of contract for the sector. The Survey on construction contract for Settlement Construction Works ( shelter, housing, education, health, road, energy grid,…) closed on 1st Mai 2021.

June 2021: check the current progress of the IHIP Shelter Contract Committe at the Global Shelter Cluster Online meetings