Discover the 1st edition of the Harmonized Conditions Of Particular Application to FIDIC SHORT FORM of Contract for Shelter Construction Works. This is the result of the work done by IHIP Shelter contract committe consolidating the results of the surveys circulated to the Global Shelter Cluster members and to the Shelter Sector in December 2020 and March 2021.

26 improvements have been identified by the committee to derisk SHELTER projects during the humanitarain response: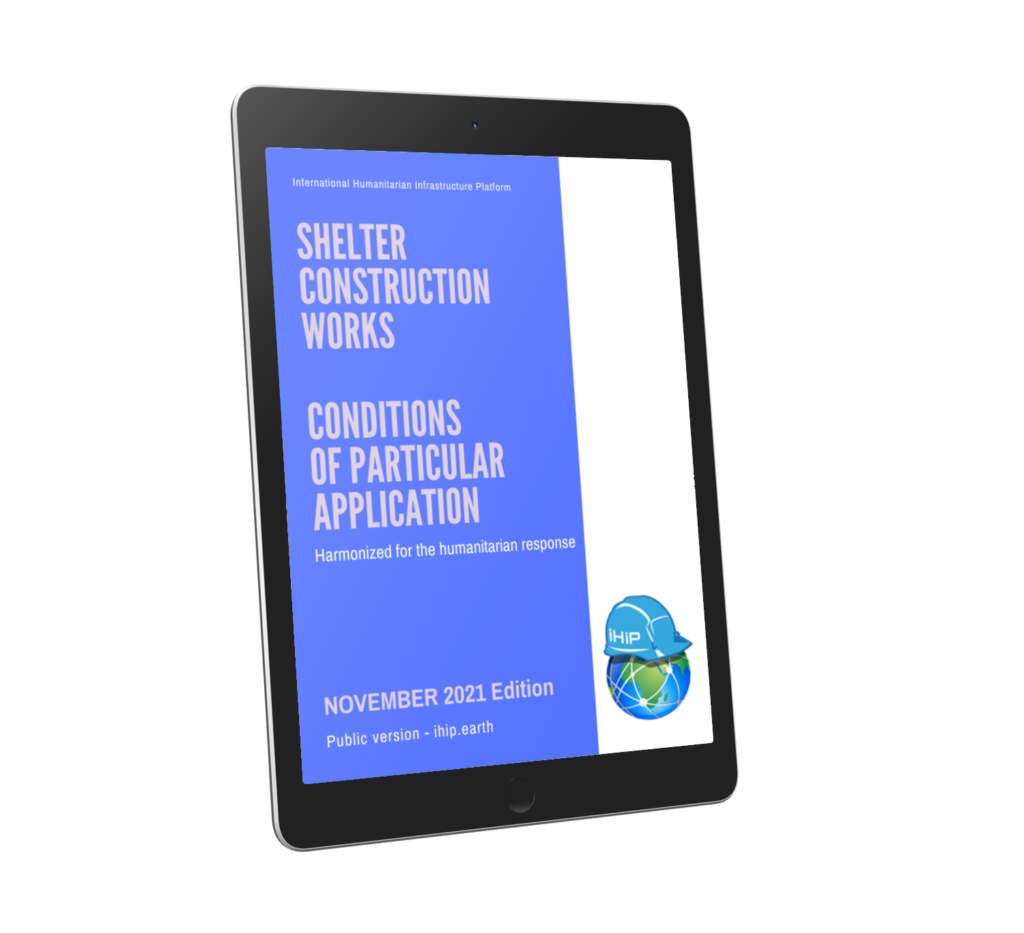 BETTER CONTRACT MANAGEMENT ( 9 Improvements)
IMPROVED RISK ALLOCATION (10 Improvements)
IMPROVED PROCUREMENT (7 Improvements)
MORE DETAILS AND DOWNLOAD HERE
ACKNOWLEDGEMENTS

The International Humanitarian Infrastructure Platform (IHIP) extends special thanks to the following members of its Shelter Contract Committee:

 Ammar Al-Mahdawi , Senior Technical Shelter Officer – UNHCR
 François Baillon, Managing Director – IHIP
 Kitty Villani-Cohen, International Consultant ARCBLUE ASIA – Vice Chair FIDIC IFI Committee & Member of DRBF
 Richard Dewhurst, Doctoral Researcher – Loughborough University
 Philipp Huebner, Construction Project Manager – ICRC Water & Habitat
 Wamidh Shammas , Contracts Specialist – UNICEF
 Liz Palmer, Global Construction Lead – Save the Children International
 Alexander Van Leersum , Process manager – BuildtoImpact

IHIP would like to thanks Save the Children International for sharing their construction contract templates with IHIP Shelter Contract Committee. IHIP would like to thank the Global Shelter Cluster coordination team, its members as well as the entire contributors to the surveys which played a major role to identify issues addressed in this document. This document has been established by IHIP with the financial support of the Swiss Agency for Development and Cooperation and inputs from the International Committee of the Red Cross.